"Bleach" by
Nirvana
is 20 years old and is being reissued by Sub Pop in CD form and also in the form of a double LP (on white vinyl!) on November 3rd. Its also going to include an unreleased live performance from 1990 and a 16 page CD/LP booklet. I'm all over this as a record collector and as a huge fan of this album.
Here's the track listing:
Bleach: Deluxe Edition

1. Blew
2. Floyd the Barber
3. About a Girl
4. School
5. Love Buzz
6.
Paper Cuts
7. Negative Creep
8. Scoff
9. Swap Meet
10. Mr. Moustache
11. Sifting
12. Big Cheese
13. Downer
Live at Pine Street Theatre
1. Intro 2. School 3. Floyd the Barber 4. Dive 5. Love Buzz 6. Spank Thru 7. Molly's Lips 8. Sappy 9. Scoff 10. About a Girl 11. Been a Son 12. Blew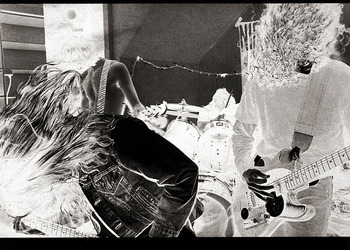 read more about it here:
http://www.subpop.com/channel/blog/nirvanas_bleach_turns_20_re_issue_out_november_3rd
source: Sub Pop
in other news, I have a couple upcoming contributors to this blog that i'm pretty excited about. Keep reading to find out who..